"This is really IRRITATING" - Juliet


Oh no! A Dark Purveyor has corrupted the page!
Contribute all you can to this page to stop the Dark Purveyors and prevent the wiki from getting overran by Zombies! .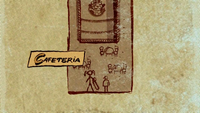 The Cafeteria is one of the locations in San Romero High. It is where Juliet meets Junji Morikawa and takes on a horde of zombies in Stage 1.
Ad blocker interference detected!
Wikia is a free-to-use site that makes money from advertising. We have a modified experience for viewers using ad blockers

Wikia is not accessible if you've made further modifications. Remove the custom ad blocker rule(s) and the page will load as expected.