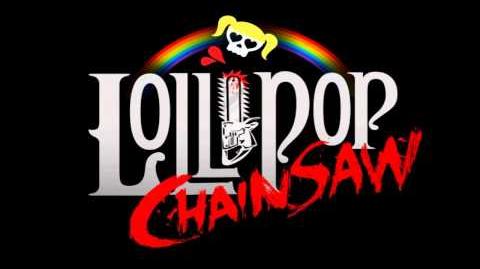 Turtle Crazy is a 1991 pop-punk song performed by Toy Dolls. In Lollipop Chainsaw, it plays in the Zombie Basketball mini-games.
I've got a little brother, his christian name is Sid,
Ever since he saw the Turtles he's flipped his lid!
He's always scoffing pizzas just like Leonardo,
Donatello, Raphael, and Michaelangelo!

Turtles, Turtles...

He loves the Teenage Turtles, he's collecting all their stuff,
T-shirts, books and badges, he can never get enough!
Spending every penny on all that he can find,
If it has a turtle on, he's going out of his mind!

CHORUS:
Turtle crazy, he's turtle mad,
The Turtles they have taken away the little bit sense he had,
In a turtle outfit, you really have to laugh,
He wears it every night and day and even in the bath!

He's acting like a madman, he's acting like a clown,
The Teenage Mutant Turtles are coming to our town
He bought a plastic Turtle to keep up with the trend,
He dropped it down the toilet now he's going round the bend!

Turtles on his dressing gown and on the bedroom wall,
Turtles on his vest and his underpants and all!

[chorus]
As you can already tell, the song is about the Teenage Mutant Ninja Turtles franchise.
Ad blocker interference detected!
Wikia is a free-to-use site that makes money from advertising. We have a modified experience for viewers using ad blockers

Wikia is not accessible if you've made further modifications. Remove the custom ad blocker rule(s) and the page will load as expected.